One of the best platforms for online music distribution is SoundCloud. It allows you to upload, market, or share your songs globally. However, if you want to get started with SoundCloud, you must create and verify your account. The reason to have your account verified is due to the advent of several accounts sharing massive media distrust and fake news; thus, verification is a vital aspect in 2020 than ever.
Usually, when searching someone on any platform, you have to confirm the blue mark found beside their name in their account. The blue mark help to ascertain the owner of the account. Even if you are a brand, it is possible nowadays to get verified. Usually, the process of verification is easy on all social media platforms. The only thing required is your details for authenticity. If you provide the details, you will get an official badge. The work of this badge primarily is to provide trust in your audience, hence an easy way to engaging and getting more followers.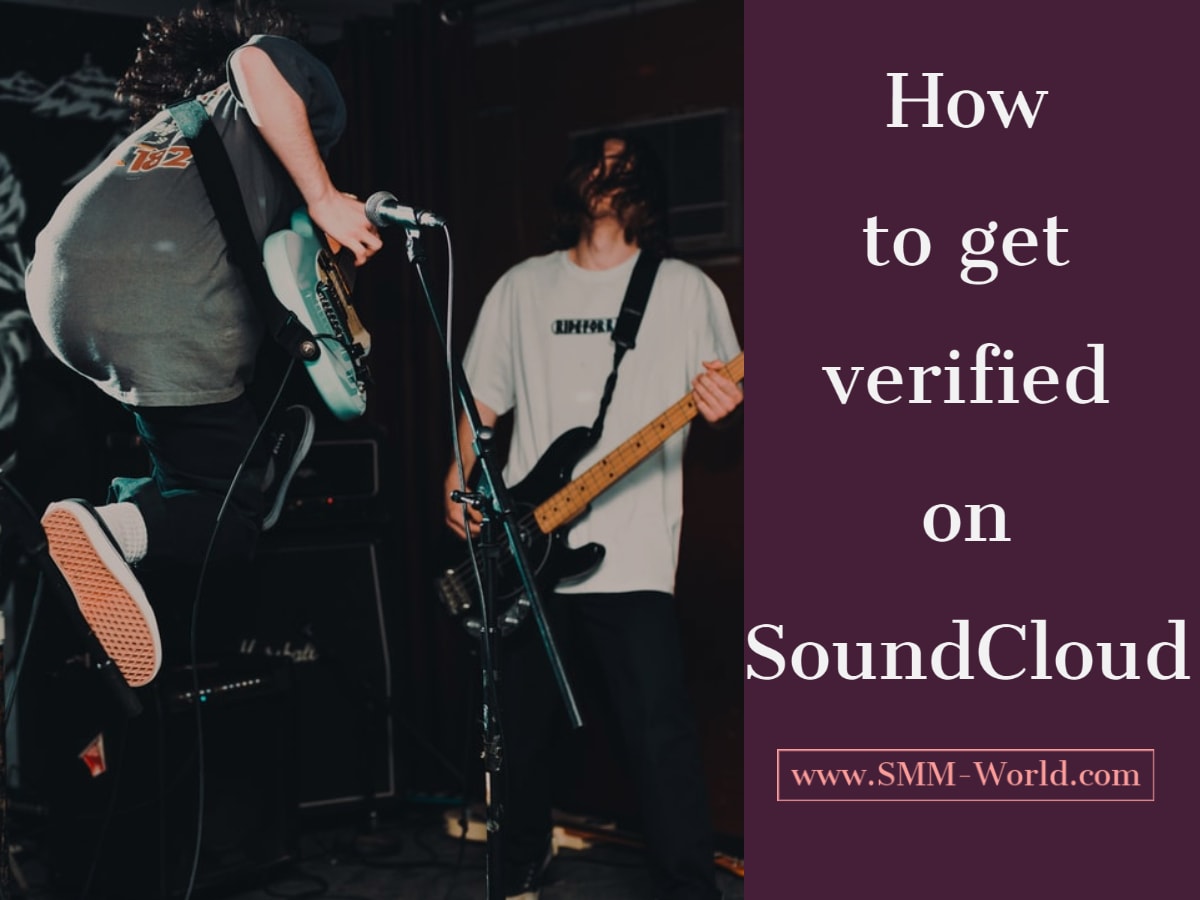 Although many platforms have been using the same approach to verify people, this has slightly changed in some platforms due to the perception that people verified by social media are just endorsed by the platform. In this article, therefore, we will take you through a step-by-step guide on how to get verified on SoundCloud.
Create a SoundCloud account
Of course, you must have an account and start recording and uploading your content. You also need to follow other people on the platform and join some SoundCloud groups. It is easy to sign up for an account. You can do it with Google or Facebook.
Sign up with Google
Here are simple steps to get you started.
- Visit the SoundCloud website and click sign up option.
- A pop-up screen will appear. Choose the option "continue using Google" and enter your mail address and click continue.
- Set your password and verify you are not a robot and select "Accept and continue."
- Fill in your age and gender and click "Continue."
- Type in the username and select the option "Get started."
Remember to accept the terms and conditions of use.
Sign up with Facebook
To sign up with Facebook, here are the steps to follow;
- Visit the SoundCloud website
- A pop-up screen will appear. Choose the option "continue with Facebook."
- Use your Facebook logins and select the option "accept and continue."
If you enter the right details, the system will redirect you automatically to the SoundCloud account.
How to get that blue tick on your account
One of the most amazing things when using social media platforms like SoundCloud is getting that blue tick on your account. It helps raise your ego, enable you to stand out from other users, communicate effectively about who you are, and make other users envy you. Getting verified also helps you to access the special platform's features. So what do you need to get verified? Well, the process of getting verified on SoundCloud is easy; however, it is also costly. As we mentioned, the first thing you need to have is an account. After having an account, you will consider upgrading it to either Pro Unlimited or just Pro. How much is upgrading? Basically, it cost you $55 to $145 every year. This also implies that you will receive that blue star or tick immediately you upgrade. If you get that badge, you enjoy many benefits, including more information access and unlimited uploads. Furthermore, you can pin playlists and tracks to your profile.
Why verification matters
Getting your SoundCloud account verified serves as the quickest way to communicate with other users. It also means that your account is real and worth following, engaging with, and paying attention to. It also tells users that other accounts with a similar name are pseudo. For instance, if you come across Rihanna's account, you expect it to have a budge and many followers, of course. If you see her account with only three subscribers and two uploads, that is a fake account. Based on what is shared and the number of followers, it is easy to know if the user you are following is real or scam.
Conclusion
As you can see, getting verified on social media platforms like SoundCloud isn't as easy as you might think. In fact, it is hard to do it on some platforms. If you are aiming at getting verified, you will have to work hard for it. This means investing your time and money getting followers and likes. The good news is that you can earn many followers on the social media platform and become a high-powered celebrity. Want to buy followers or likes to help you get verified on SoundCloud as soon as possible? Well, you can buy them from here.